Easy-Laser XT440 – Line Laser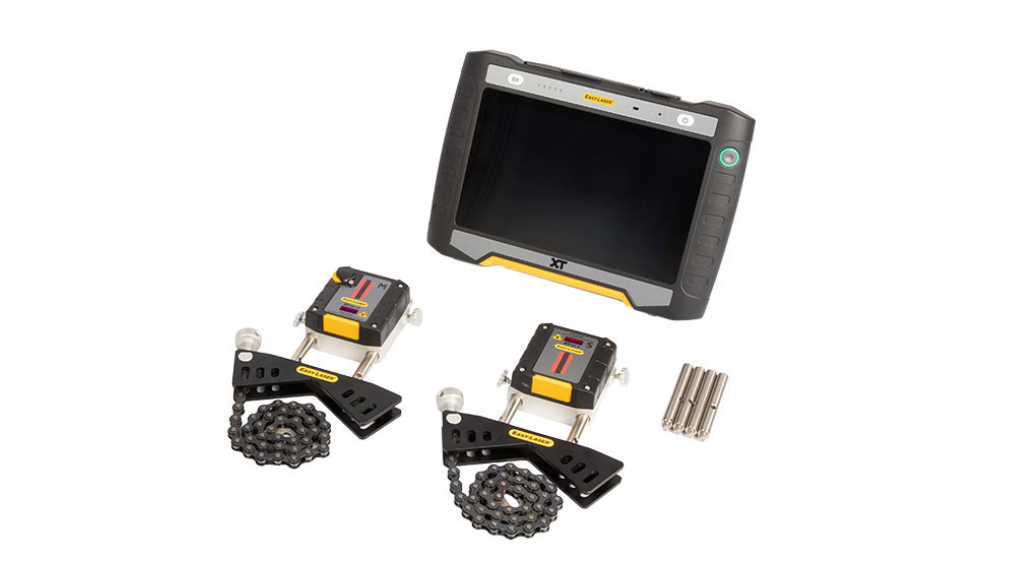 With Easy-Laser XT440 you can perform all necessary steps of shaft alignment on horizontal and vertically/flange mounted machines. The user-friendly software, available in 10 languages, guides you step by step through the measurement process. ​
Use the system together with the rugged Easy-Laser XT11 display unit or install the free XT Alignment app on your iOS or Android device. Whatever you choose, the intuitive user interface is the same across all platforms.
The measuring units and XT11 display unit are shockproof and rated both IP66 and IP67 water and dust proof. Along with long operating times, this guarantees you will be able to take on and finish even the toughest jobs.
Unique documentation possibilities
From the app, you can easily create and share a PDF report containing all measurement data and images. If you use the XT11 display unit it has a built-in 13MP camera. The XT11 can also be equipped with an IR camera which allows you to add a thermal image of the machine before and after alignment.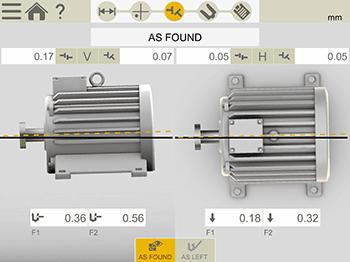 Horizontal Machines
The user interface is intuitive and guide you through the measurement process. It is animated and zooms into the most important things for each step. You can save the measurements of a machine for as found and as left in the same file.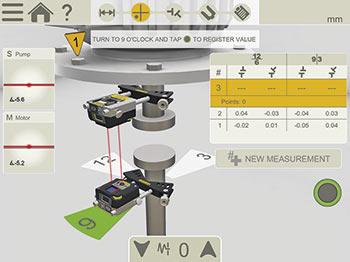 Vertical/flange mounted machines
For measurement and alignment of vertically and flange mounted machines.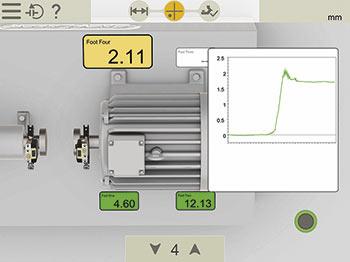 Soft foot check
Alignment work begins with a soft foot check. The soft foot check ensures that the machine is resting evenly on all its feet by indicating which foot/feet should be adjusted. This is an important part of securing a reliable alignment. After the soft foot check is complete, you can go directly to the alignment program with all of the machine's distance values saved.