TPI 9041 Ultra II Vibration Data Collector and Balancer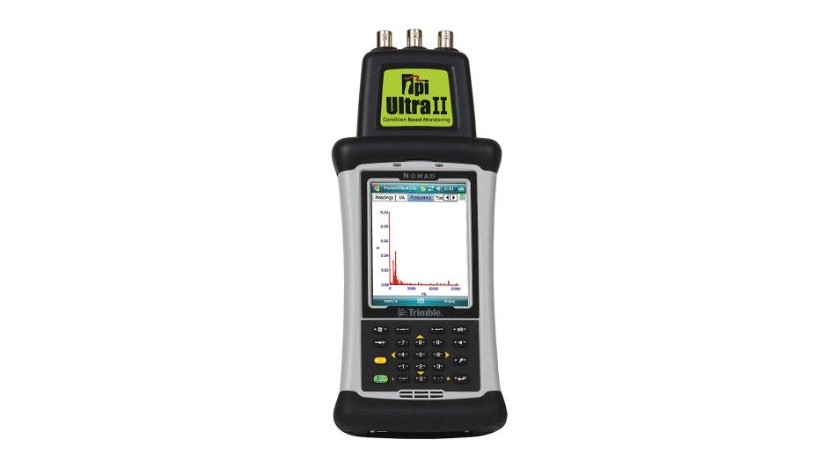 High level of functionality and capability at a very affordable price!
As a high spec condition based monitoring (CBM) data collector and Dynamic 2 plane rotor balancer designed for plant and asset inspections, the Ultra II does it all.
Automatically detects out of balance, misalignment, looseness and bearing defects
Predictive analysis capabilities that accurately calculate time frame to failure
Condition based monitoring analyses bearing wear and gear degradation
Built-in single plane balancing enables correction of the most common cause of vibration. (Dual plane balancing with additional accelerometer)
Additional features include Inspection, Lube and remote/server database
User selectable defined envelope filters and demodulation functionality
True simultaneous 3 channel capture
High resolution (0.2Hz) frequency spectra from 2Hz to 10kHz
Rugged fully waterproof construction meets IP68 and MIL-STD-810F requirements
Includes C-Trend powerful and easy to use asset management and fault diagnosis software
Model 9041 Ultra II Includes: Tachometer, accelerometer (one) and cables, tachometer mount adapter, and carrying case with shoulder strap
C-Trend Software gives you greater ease of use and flexibility.
Store, analyze and report on all your vibration, lube and process parameters (e.g. oil pressures, lube volume, temperature, run hours, etc.) in one place.
All information is just a click away. Color coded alarms highlight problems. Trend lines show problems before they happen.
Data can be accessed anywhere on any machine, with optional networking software. Plant history is everything and C-Trend turns it into useful information with the click of a mouse!