IRISS Custom Window Solutions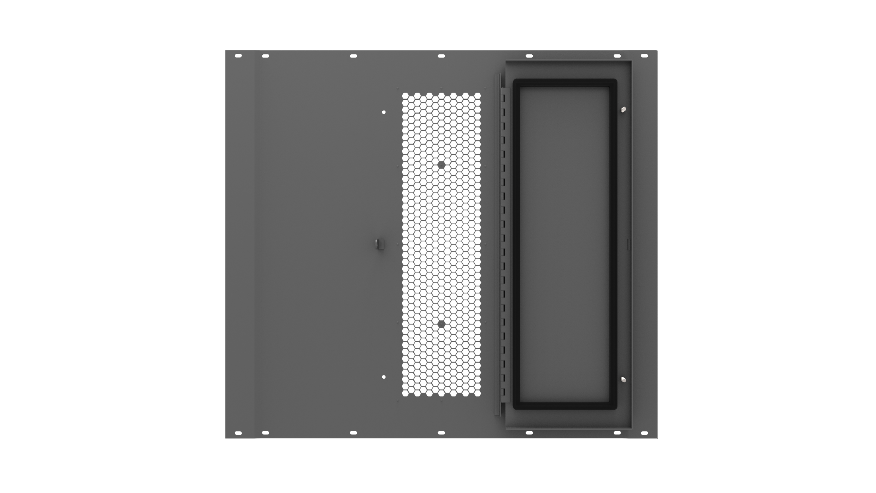 CAP-B Series
The FlexIR CAP-B Series for non-segmented bus bar systems is a large format combination infrared, visual and ultraviolet inspection window specifically designed for the power generation and large power user market. The bolted window design also acts as an access port for repairs as it can be easily removed to allow the engineer access to repair the fault. Once refitted, the bus bar system can be re-energized and the repaired joint can be inspected to confirm that the repair was effective.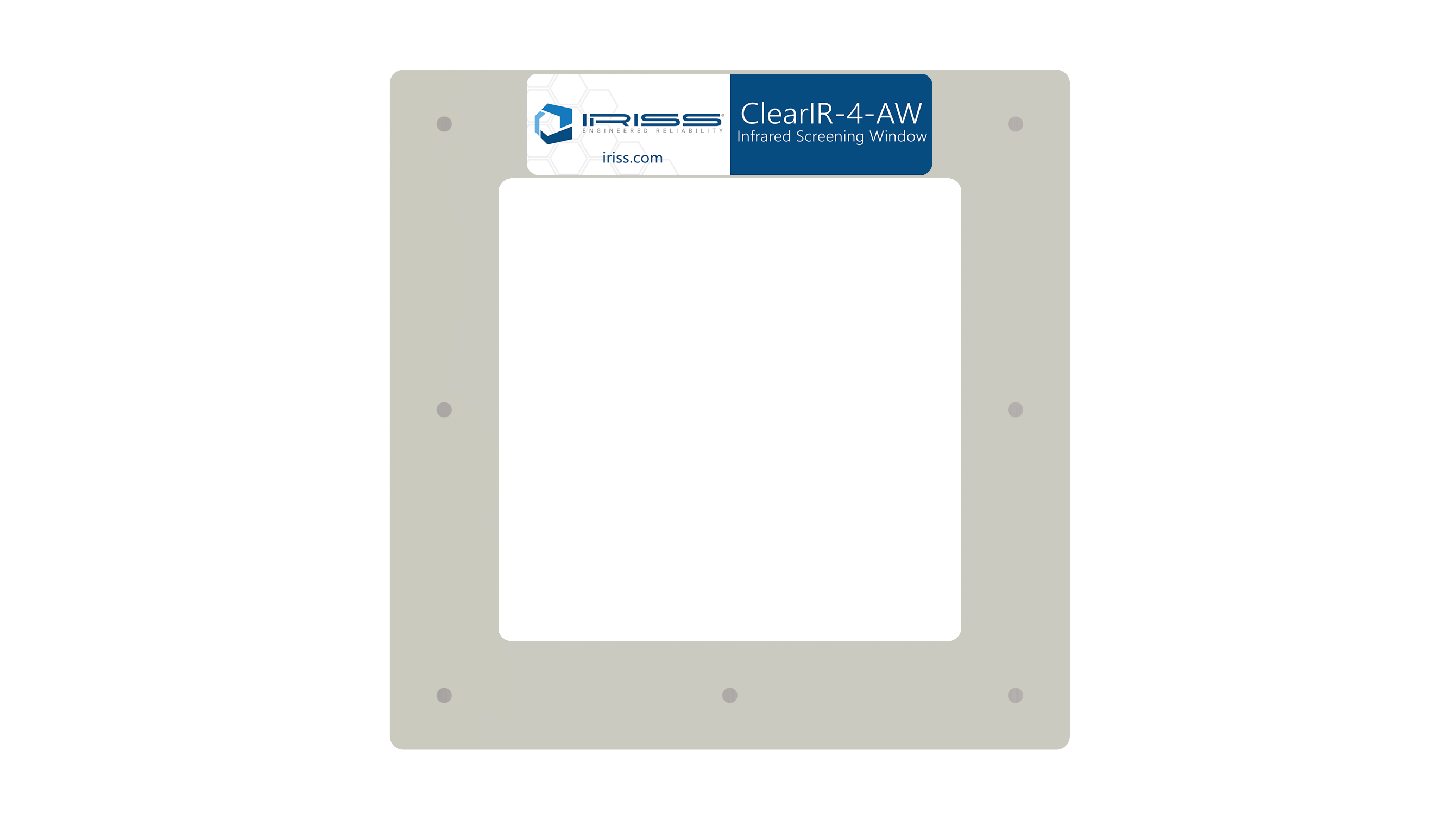 ClearIR Viewing System Window
Infrared has already been in use by medical professionals to screen patients for fever, but person-to-person testing requires a close proximity and the wearing of personal protective equipment. As we saw from the beginning of the Covid-19 pandemic, the supply of PPE can be expensive, and easily run dangerously low. Finding a safe and cost-effective solution that does not fall victim to scarcity is the only logical alternative. Physical screening barriers in offices, medical facilities, airports, sports venues, and any other location where humans interact is the first step to preserving a healthy environment. The problem with using physical barriers such as plastic or plexiglass is that infrared cannot see through these materials. While the barrier is necessary, there also needs to be a way to scan people safely and accurately.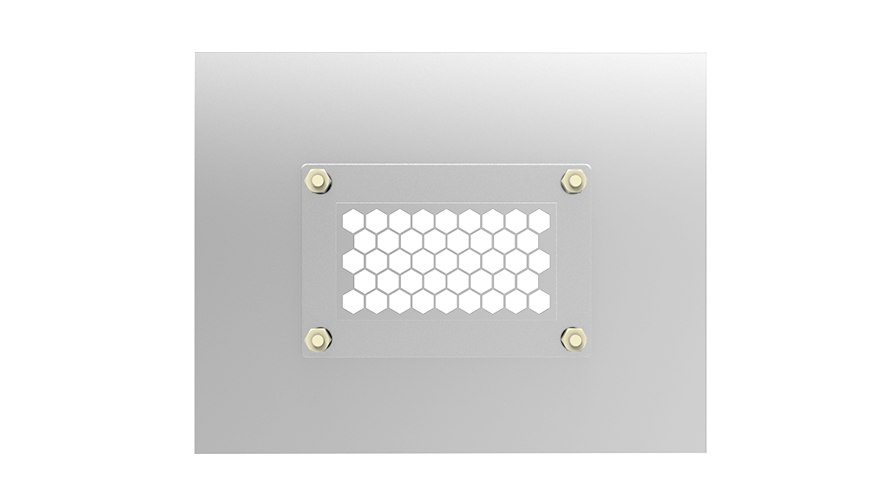 FlexIR-Clear Series
The FlexIR-Clear range of products is another innovative addition to the Custom Solutions from IRISS to ensure that your inspection windows meet your needs and applications. One of the most difficult things to overcome in infrared inspections of electrical systems is imaging through the clear polycarbonate safety guards that are typically installed in front of electrical connections and which completely block the transmission of infrared radiation. These guards have a very important function as they maintain the IP20 touch-safe requirement by ensuring that no one can accidentally touch the energized components when the panel cover is removed. The FlexIR-Clear range of products are a clear polycarbonate grill that is IP20 compliant and allows direct temperature measurement of energized components for infrared and visual inspections while ensuring the operators cannot come in contact with the energized components. They are available in custom sizes allowing inspections to be competed on those unique applications without the increased risk associated with removing covers or guards.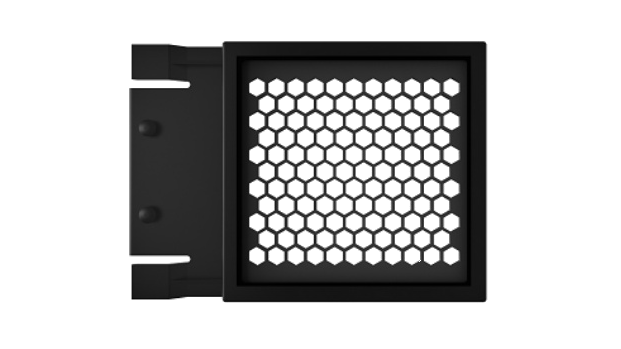 QwikFit-IR
The QwikFit-IR is a unique solution for panel board applications where small frame breakers' load side connections would not be visible for infrared inspection even if a custom deadfront replacement panel had been installed. The QwikFit-IR replaces the small frame breaker's standard blanking plate providing unparalleled inspection access. QwikFit-IR snaps in place and are available for Square D™ I-Line combo and distribution panel boards.