FLIR Insulation Testers
FLIR IM75-2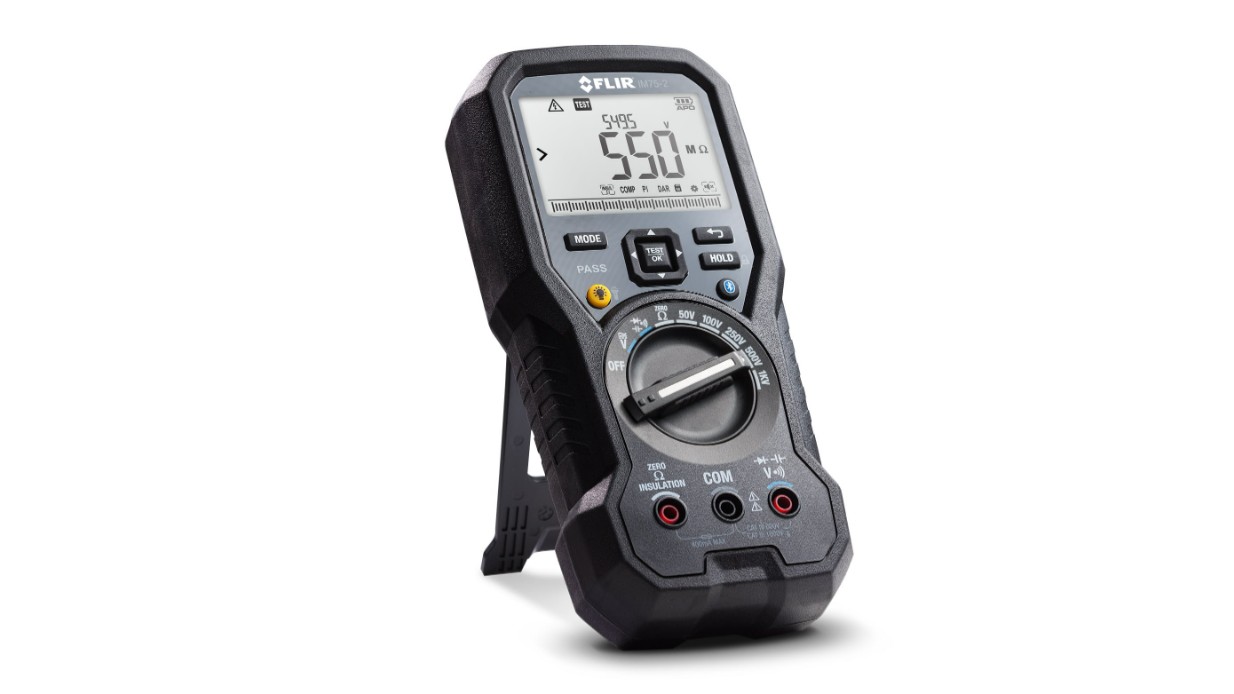 The FLIR IM75-2 is both an advanced multifunction digital multimeter and a premier handheld insulation tester with functions for installation, troubleshooting and maintenance for professionals. The FLIR IM75-2 includes several specialty insulation modes such as polarization index, dielectric absorption, and earth bond resistance. Insulation tests can be performed instantly, continuously, and over a timed duration to allow for in-depth assessment. The multi-color LED indicator in compare mode makes pass/fail determinations easy and visible. Use the METERLiNK® app to quickly and efficiently capture readings, images, and videos for analysis, trending, and sharing.
One tool for both insulation and electrical testing
DMM and Insulation Tester Combo
All the functions you need in one tool including multiple resistance ranges for insulation test levels and wireless capabilities.
True Measurements, Reliable Performance
Provides features for advanced insulation tests including True RMS measurements with 1000V range, VFD mode, and three insulation modes.
Efficient Illumination and Rugged Design
Equipped with bright LED worklights to illuminate test areas and targets, a multi-color LED display, and durable double-molded construction.