FLIR Digital Multimeters
DM166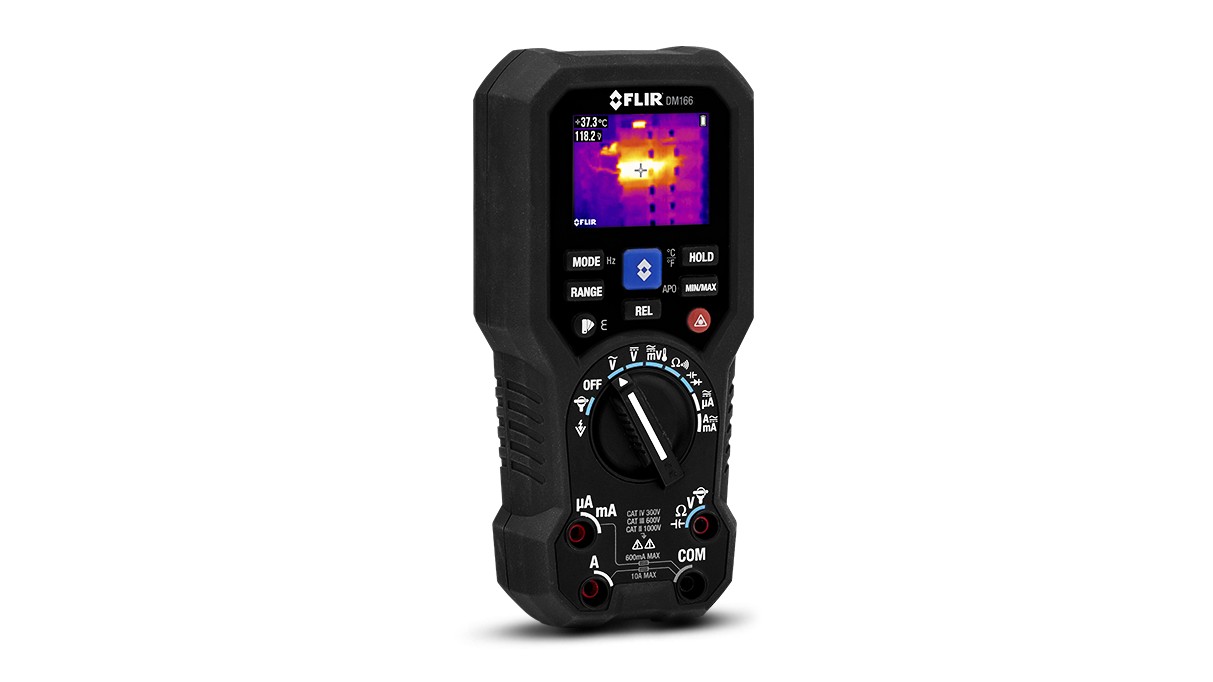 The FLIR DM166 is the most affordable multimeter with built-in thermal imaging — a must-have tool for commercial electricians, automation, electronics, and HVAC technicians. Featuring Infrared Guided Measurement (IGM™) powered by an 80 x 60 FLIR thermal imager, the DM166 visually guides you to the precise location of temperature anomalies and potential problems faster, more safely, and efficiently. The feature-packed multimeter is an ideal tool for troubleshooting and diagnosing complex issues in both high- and low-voltage applications.
DM93
True RMS Industrial Multimeter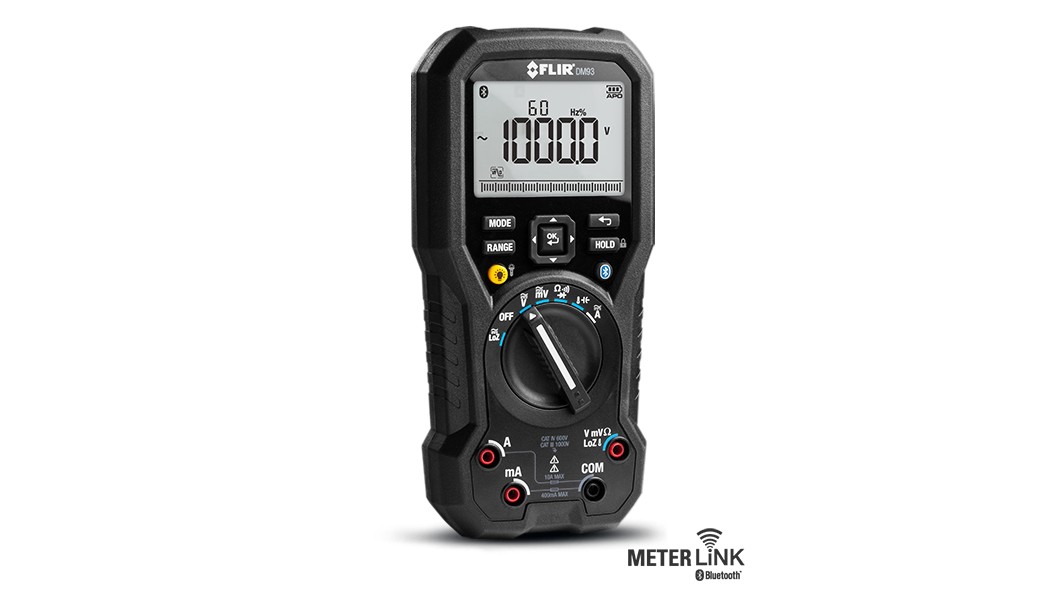 The FLIR DM93 world-class digital multimeter offers advanced variable frequency drive filtering to help you accurately analyze non-traditional sine waves and noisy signals. No matter what electrical challenge you're up against, the DM93's powerful lighting and durable design will make the job simple. The DM93 also features Bluetooth® technology to connect a compatible smartphone for remote viewing and sharing, as well as METERLiNK® technology to wirelessly embed electrical readings into radiometric infrared images on compatible FLIR thermal cameras.
DM66
TRMS Multimeter with VFD Mode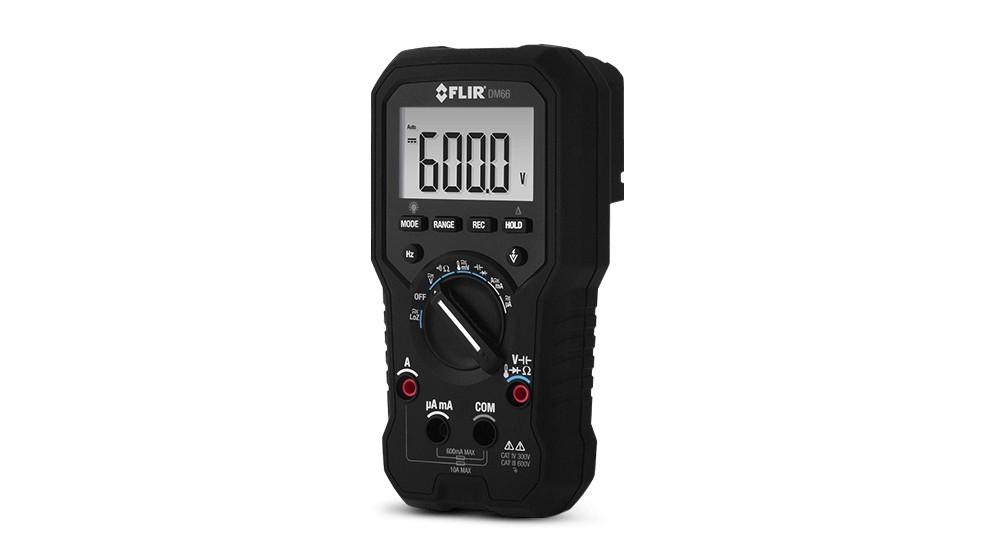 The DM66 digital multimeter is ideal for automation field service or electronics technicians, providing a comprehensive feature set including low impedance (LoZ) mode, frequency, diode, capacitance, and a Type K thermocouple input for temperature measurement. The multimeter combines rich features, precise measurements, and quality construction into a tool of exceptional value. Easy to use and built to last, the DM66 offers long-term stability for everyday use.
DM64
HVAC TRMS Digital Multimeter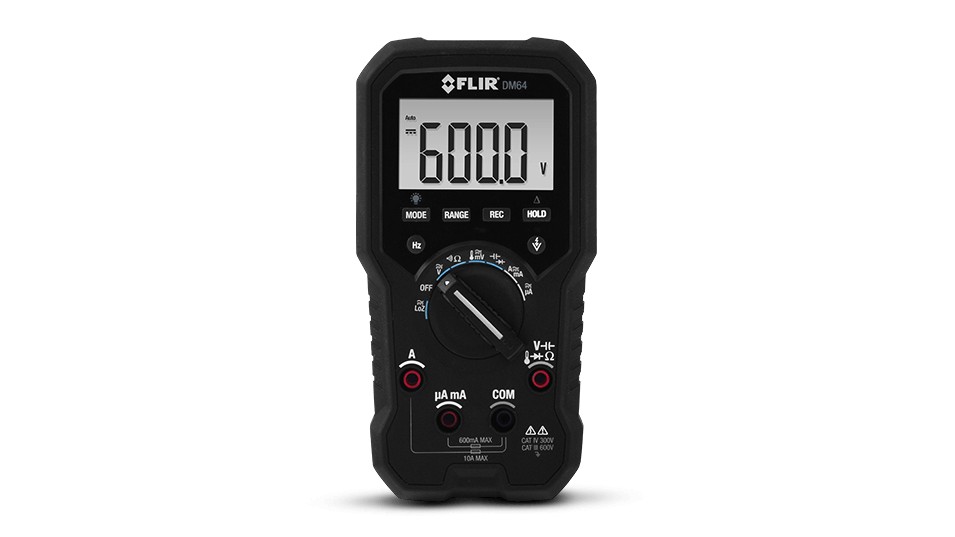 The FLIR DM64 is the right choice for professionals who install, inspect, and maintain HVAC systems. It includes microamp measurement to test flame sensors, LoZ mode to prevent ghost voltage, measures capacitance and frequency, and features a Type-K thermocouple input for temperature measurement. A flashing backlight and audible indication simplify the task of checking wiring connections and switch operation in noisy work environments; and probe-contact voltage detection helps you more precisely identify live wires.
DM62
TRMS Digital Multimeter with Non-Contact Voltage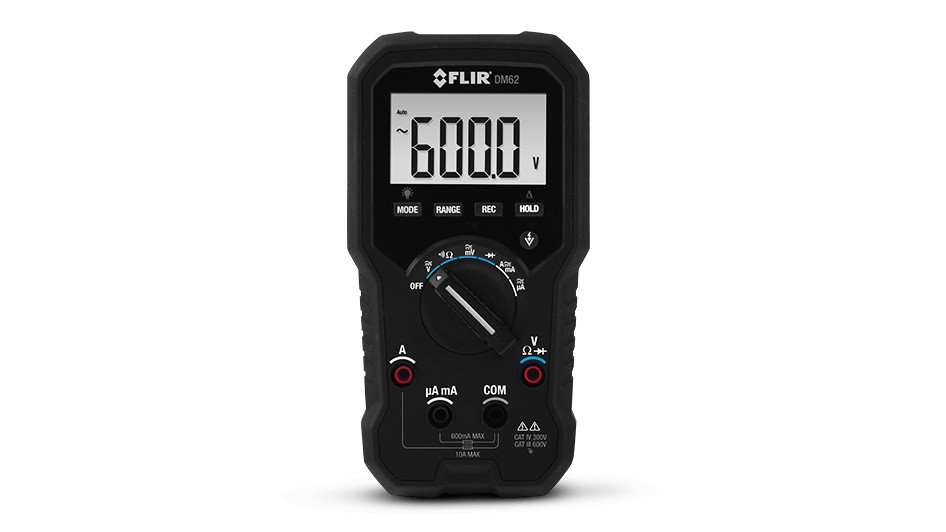 The DM62 offers essential measurement features including True RMS AC/DC voltage and current, non-contact voltage detection, VFD mode, and extended voltage measurement range up to 600 V. Whether you're a commercial electrician, electronics technician, or just need the right tool for DIY, the DM62 provides precise measurements and quality construction for everyday use.