FLIR CX5 – Hazardous Location-Rated Thermal Camera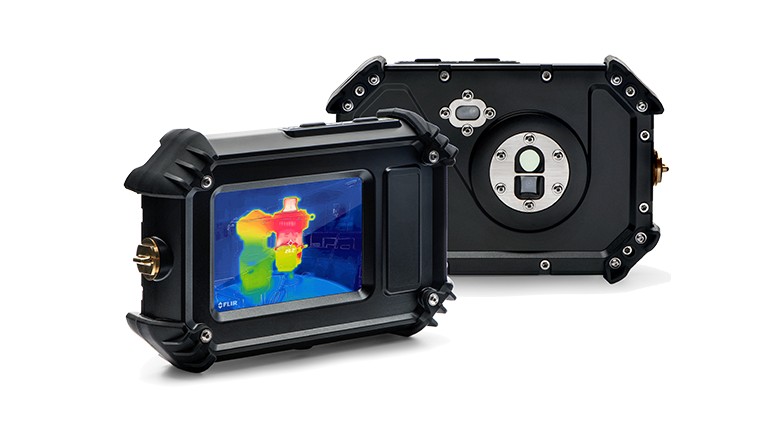 CX5
The FLIR Cx5 is certified for use in many explosive environments, eliminating the need to acquire hot work permits due to gas, vapor, and dust, while making T-Class surveys quick and easy. With FLIR MSX® (Multi-Spectral Dynamic Imaging) and 1-Touch Level/Span, the Cx5 can help you identify potential problems quickly to improve plant performance. The 3.5-inch touchscreen interface is simple to use, and 160 × 120 thermal resolution gives you accurate temperature measurement of nearby targets.
Pocket-Portable Thermal Imaging
Inspect Safely in Explosive Environments
Investigate potential problems from a safe distance using FLIR MSX, 160 × 120 true thermal imaging, and 1-Touch Level/Span.
Document and Share
Wirelessly upload and share data, images, and files to the FLIR Ignite™ cloud, and synchronize the camera with FLIR Thermal Studio software for the most powerful thermography analysis and report generation.
Rugged, Reliable and Compact
The Cx5 eliminates the need for hot work permits in hazardous locations due to gas, vapor and dust, and it conforms to restricted breathing and dust protection standards.
Accuracy

At ambient temp. 15 to 35°C (59 to 95°F) and object temp. above 0°C (32°F), 0 to 100°C (32 to 212°F): ±3°C (±5.5°F), 100 to 400°C (212 to 752°F): ±3%

Object Temperature Range

CX5 - (-20 to 400°C (-4 to 752°F))

IR Sensor

CX5 - 160 x 120 (19,200 pixels)

Touchscreen

Capacitive touch

Screen Rotation

Yes