FLIR Imaging Clamp Meters
CM275
IGM™ Clamp Meter with Datalogging (Wireless)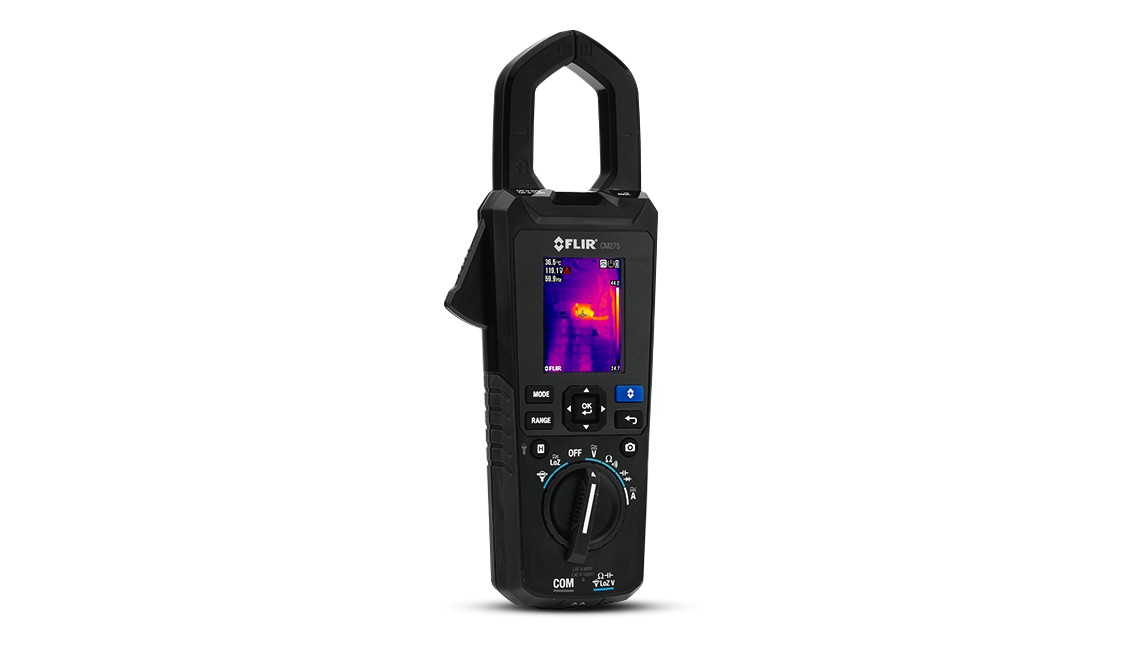 The FLIR CM275 clamp meter combines thermal imaging with electrical measurement into powerful inspection, troubleshooting, and diagnostic tools. Through Infrared Guided Measurement (IGM), the CM275 provides a reliable way to identify hot spots and overloaded circuits from a safe distance. Confirm your findings with the clamp meter's wide range of functions plus temperature readings. The FLIR CM275 also provides wireless connectivity to upload images or data to the FLIR Tools™ app.
CM85-2
True RMS Power Clamp Meter (Wireless)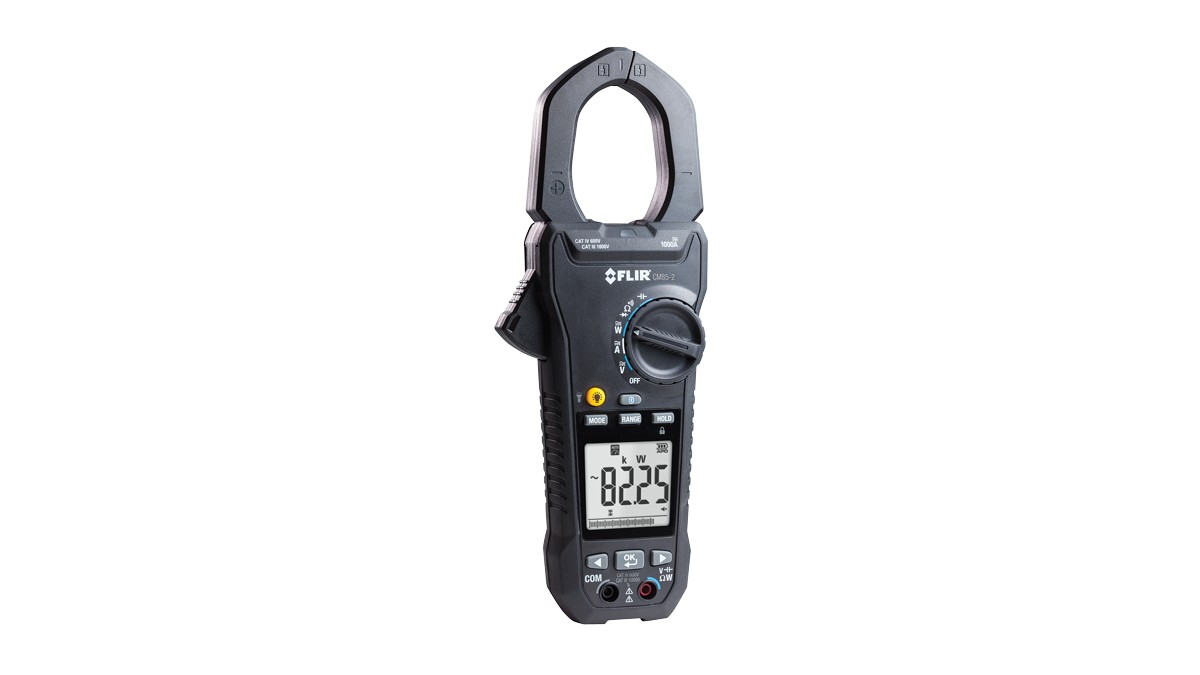 The FLIR CM85-2 is an industrial power clamp meter with advanced power analysis and variable frequency drive (VFD) filtering functions required by electrical troubleshooters for full-scale equipment. Accurately analyze voltage in complex machinery by including harmonics, inrush, current, and phase rotation testing with a wide AC/DC voltage range and base accuracy of +/-1%. Stream live data in real time from the CM85-2 to your mobile device over Bluetooth®. Using the METERLiNK® app, you can compare log files, create alarm thresholds, visualize trends, and create reports to share with team members.
CM83
True RMS Power Clamp (Wireless)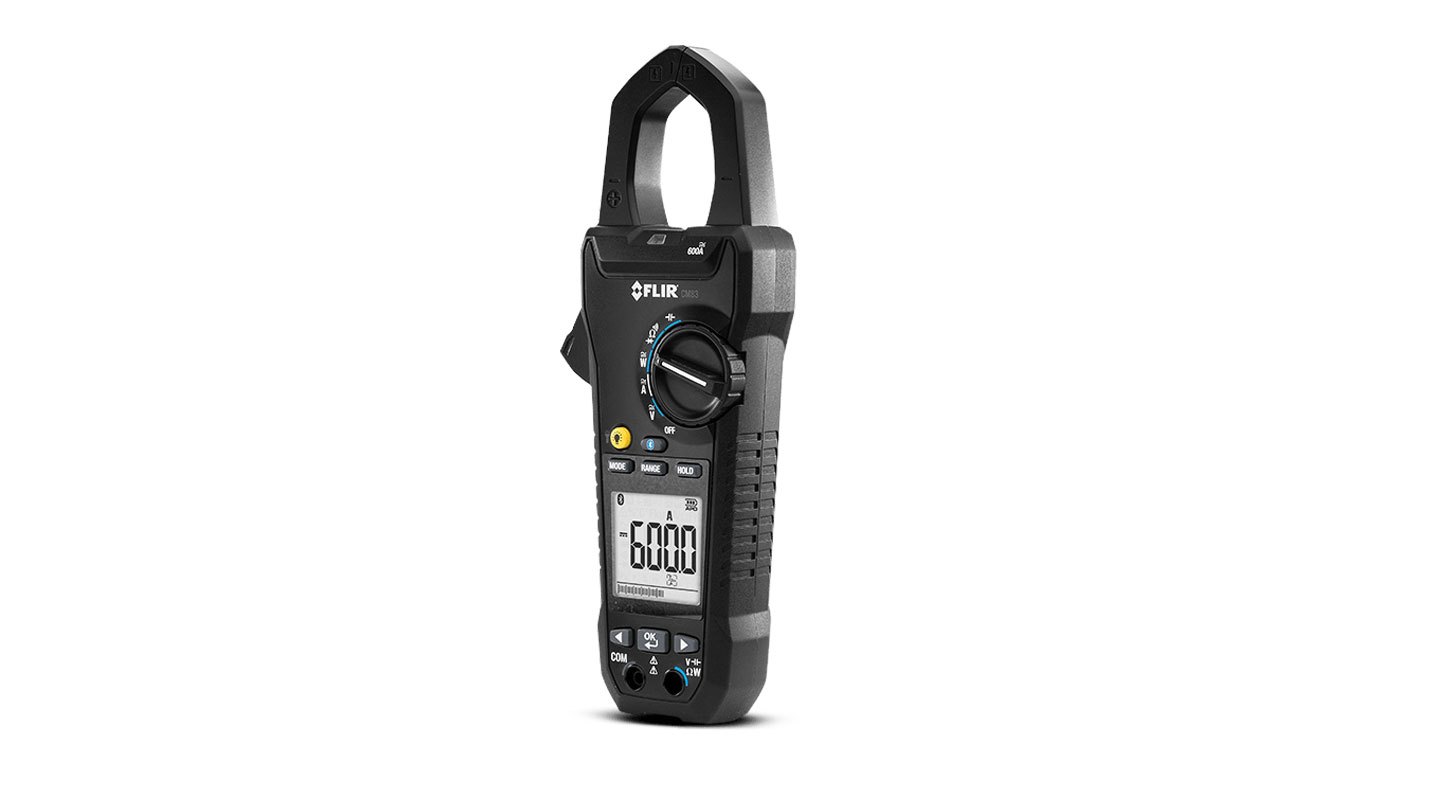 The FLIR CM83 is an industrial-grade power clamp meter engineered with advanced power analysis, harmonics measurements, and variable frequency drive (VFD) filtering functions to meet the needs of electrical troubleshooters. The meter features Bluetooth® technology to connect compatible mobile devices for remote viewing and sharing, and METERLiNK® technology to wirelessly embed electrical readings into radiometric infrared images on compatible FLIR thermal cameras.