Easy-Laser E180 – Digital Belt/Pulley Tool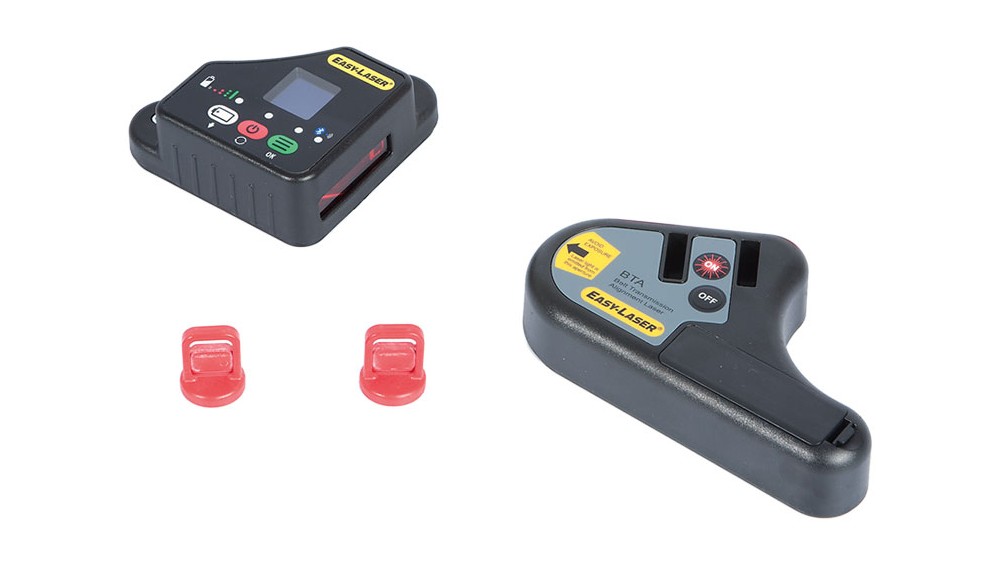 EASY TO USE
Easy-Laser® BTA is attached in a few seconds (magnets) with the laser transmitter on one of the sheaves and the detector on the other. The program guides the user on how to mount the units. The transmitter
generates a laser plane parallel to the reference sheave. The detector reads the position in relation to the laser plane and provides a live digital display of both offset and angular value. This makes the alignment of the adjustable machine very simple. The accuracy of the digital readout also means that you can align within prescribed tolerances and rely on the result. Using a separate display unit* makes it all even easier, as you can read off and follow the adjustment at the precise point on the machine where the adjustment is made.
ALIGNMENT SAVES MONEY
When aligning with the Easy-Laser® BTA you reduce the wear on sheaves/pulleys, belts, bearings and seals as well as reducing vibration. Increased efficiency also means large energy cost savings. Especially transmissions with two or more belts, or wide belts, are highly affected by misalignment, causing large differences in belt tensions and also increased wear and tear on edges.